Improved Sales Performance Reporting (New Years Resolution #1) is a vital element of your Sales Performance communication strategy, but it is just one element of a broader effort. When you are dealing with a sales force that is spread out geographically, the quality of forethought that you put into your communication strategy can be the difference between success and failure.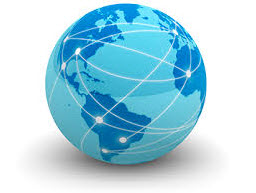 Communication gets more complicated, and exponentially more important, when connecting with a global sales force. Mike Vaccaro of the Hay Group (with Mercer when he wrote the attached article) recently pulled together some great advice that has direct impact on the success of your global sales compensation communication strategy.
A quick summary of Mike's Best Practice suggestions include;
"Effective communication is especially important when your sales force is global because the negative repercussions of poor communication are substantially greater. It is critical to avoid poor plan understanding that can inhibit buy-in, undercut sales productivity and have a negative effect on your bottom line.
4 Key Challenges
A tough audience
A voice from afar
A muddled, complicated message
Dependence on local execution.
3 Principles for Overcoming Those Challenges
To overcome the four key challenges, communication of the global sales incentive plan will need to encompass three basic principles that are similar to marketing principles:
Add creativity around your key messages & ta

ilor messages to audiences

.
Ensure your key points stand out
Manage the global communication process to mitigate the risks of delivery pitfalls - streamline delivery"
Read up on the entire insightful article here ...