Focused on your Success ...
"Before NetCommissions it was a nightmare"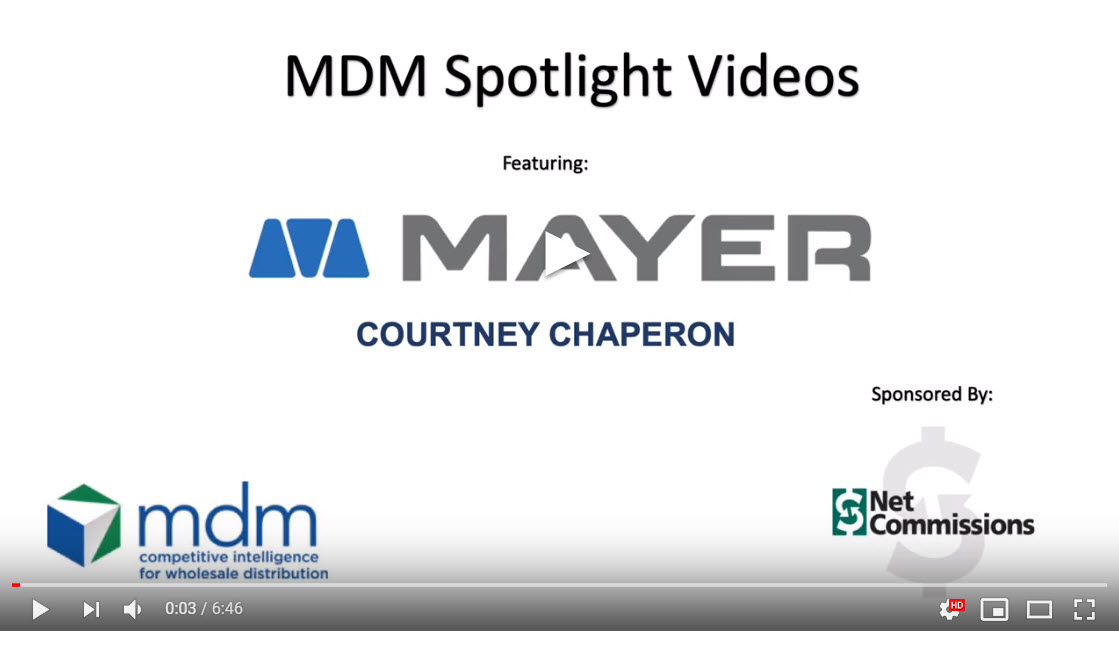 "The benefits that we're seeing are just great; our sales associates can see everyday how sales and commissions are tracking, it helps them hit their sales goals, they know where they stand every day !"
"Our sales team is becoming more strategic and can focus more time and effort on achieving their goals."
"A process that used to take our team 2 weeks every month now takes 2 days"

Courtney Chaperon
Director of Finance, Mayer Electric
------------------------------
"Simple yet Elegant solution"
"Feedback from sales has been just excellent and exceptional, very happy with the way reports are laid out and how intuitive it is for the sales team to look at them and understand their performance"

Noah Carp
Managing Director of Finance & Operations

Why use NetCommissions to help you manage Sales Compensation ?
Agile Infrastructure:
Provide your organization with scalable flexible tools that enable you to turn on a dime as competitive & market conditions dictate.
Performance Analytics:
Arm your sales team with collaborative, real time analytical tools, sales commission statements & performance feedback.
Visibility and Control:
Improve timeliness and accuracy of sales incentives & commissions and streamline the management of your sales territories & quotas.
NetCommissions helps companies improve sales force productivity by providing market leading on-line Sales Performance Management Solutions. We have a proven track record of developing and delivering innovative solutions that deliver not only timely and accurate payments, but also provide customers with the industry's most integrated, comprehensive and motivating web based Sales Incentive and Commission Management Software solutions.