A Seamless Integration with Salesforce.com
Salesforce is the world's #1 customer relationship management (CRM) platform. Salesforce's cloud-based, CRM applications for sales, service, marketing and more, helps companies effectively connect with their customers in new ways.
NetCommissions offers a native integration and extends the Salesforce platform enables users to benefit from the convenience of a single sign-on access to both their CRM solution and NetCommissions.
The NetCommissions experience for Salesforce empowers users of Salesforce.com with an easy to manage method of accessing commission reports and workflows such as approvals and dispute resolution from within Salesforce.com.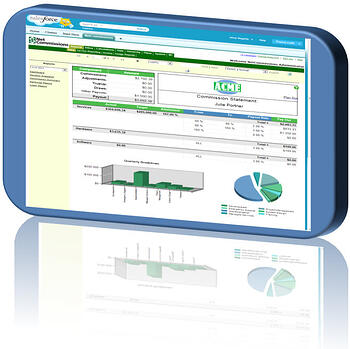 "A simple, yet elegant, solution"
Noah Carp, CFO
See for yourself ->