Sales Compensation Plan Collaboration & Approvals
Automate the generation, review & approval process for you comp plans, goal sheets & sales letters.
Eliminate the time consuming and administrative headaches involved when trying to generate and communicate sales plans, goal sheets, & sales letters using manual off line systems.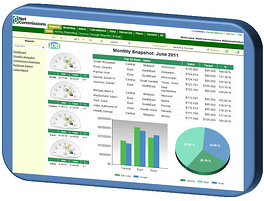 The NetCommissions Sales Plan Module allows users to:
Automatically generate plan documents
Effortlessly distribute plan docs for review
Fully integrated messaging allows users to collaborate on plans with supervisors and analysts
Dashboards provide a central view of the process and real time status updates
Best in Class Sales Organizations communicate exhaustively about goals & goal alignment. For sales teams, much of this communication is memorialized in the Plan Document.
Embrace the Best Practices of Transparency & Collaboration Today
Transparency
Provide sales with real time visibility to all plan documentation. Dashboards provide real time status updates & alerts that allow proactive communication any time there is a change to a plan.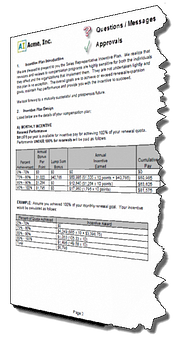 Collaboration
Utilizing the messaging features of NetCommissions; participants, managers and analysts can forward any and all questions and comments about their plan in real time.
Workflow
Ensure that proper attention and controls are in place to support the process of plan communication, review and collaboration. Centralized management streamlines activities and improves quality.
Auditability
Audit logs that memorialize the plan as of any effective date (they are bound to shift over time) are vital if the objective of true transparency is to be met. All communication related to the plan document & approvals should be supported by a full history and audit logs.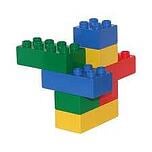 Take advantage of NetCommissions unique Modular approach by automating your plan approvals and see if NetCommissions Sales Performance Management is right for you.