A comment made by Marco Madero of Aon Hewitt at a recent regional meeting of the Sales Management Association really piqued my interest when he referenced some survey data that indicated only 15% of companies actually track Compensation Cost of Sales (CCOS). My preliminary research seemed to back that statement up and I thought it would be a great time to take a closer this very powerful metric and discuss some of the nuances to using this as a means of identifying key trends within your sales organization.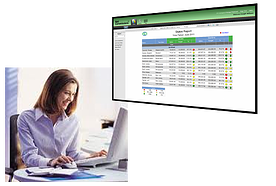 As a diagnostic metric that has been used for quite a while in the world of sales compensation to help monitor sales force efficiency, the Compensation Cost of Sales is most commonly defined as the overall cost of sales compensation (Base + Variable) divided by total revenue. It is essentially measures sales force efficiency by analyzing how much you invest in sales compensation to generate revenue. In some ways, its true value may be more as a reflection on management's ability to increase the productivity of the sales function over time than that of any individual within the sales organization.
The metric can be used many ways to suit the particular needs of your business. For example, depending on the business and industry dynamics, you may wish to burden your sales comp costs with overhead, or particular classifications of overhead such as field marketing costs. You may choose to include or eliminate costs associated with less direct incentive costs such as Presidents Achievement Club, contests and/or spiffs. Wholesalers or distributors may want to measure costs against gross margin as opposed to revenue. Would it be more insightful for you to track bookings or revenue?
Tremendous value lies in defining this metric for your own sales force and tracking trends as a solid body of consistent data evolves. The more you segment this data, the greater the insights that can be gleaned. Segmenting by geography, role, department, and channel can yield actionable intelligence. How does the CCOS move over time, the story of your sales team strategy may be told by how consistent your CCOS tracks over time.
There does not seem to be a deep reservoir of benchmark data available as so much variation occurs between roles within a single sales force, let alone marketplace and industry variation.
As a single company wide measure, CCOS is probably too generic to provide a reliable measure of Sales Force efficiency. Its true magic may be as a diagnostic metric whose value increases with granularity. Identify sales segments where the CCOS is rather high and work to identify root causes and areas for improvement. During the plan design process there is an expectation that earning (sales costs) will be arrayed across a performance distribution around a goal. Segmenting performers and their CCOS is one way of double checking on the efficiency of the plan design process. Budget/Actual CCOS comparisons can be very enlightening and point to improvements for the next plan design cycle. Overlaying market data (Segment / industry growth) with your own trends will uncover numerous additional insights & opportunities.
Here are a few examples of how it can be applied:
With the evolution of cloud based SaaS delivery models, how is the emergence and evolution of inside sales challenging the traditional cost models of the sales functions in this marketplace? The correct answer to this question may lie in examining how CCOS trends within these businesses.
Companies investing aggressively in training to accelerate the 'on boarding' process of their sales team would be well advised to track CCOS for this segment of their sales force where a trend towards lower CCOS would indicate an investment yielding a measurable return.
In addition, I've included a few great resources on the subject which are helpful if you want to dive deeper into the topic:
http://www.worldatwork.org/waw/adimComment?id=37151
http://bettersalescomp.com/sales-compensation/ccos-part1/
http://www.sibson.com/publications/perspectives/Volume_18_Issue_2/understanding-ccos.html
http://cygnalgroup.com/the-cost-of-sales-compensation-vs-productivity-over-time/