The level of involvement of the Finance function in the administration and management of the Sales Commissions process is increasing. This is encouraging finance leaders to take a long hard look at what they can do to balance the trend need for more sophisticated selling behaviors with the need to maintain adequate controls on the sales compensation process without making it too hard to administer. I found a report published by CFO Publishing in late 2010 (In my opinion, still recent enough to be relevant) to add some interesting data and insight to this discussion.
Here are some of my 'Cliff notes' from this survey of 157 CFO's & senior finance executives from companies with revenues ranging from $500 Million to over $10 billion.
Improvements that will help your company meet its sales goals in the next few years:
61% - More sophisticated selling behavior
37% - Better reporting to support forecasting & decision making.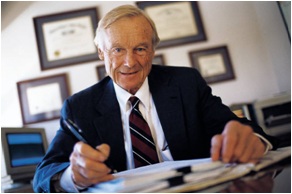 Area that needs the most improvement:
59% - Encouraging sophisticated sales behavior
Finances role in sales comp management
52% - see an increasing role of finance in sales comp management
Why?
64% - See Analytic capabilities as a very compelling reason for finance to become more involved in the process.
How are they managing this process now?
86% - either use Spreadsheets (54%), and ERP module (19%) or a homegrown IT solution (13%) to manage the process. Only 5% have a dedicated Sales Comp Software solution.
What should I do to improve my ability to support corporate sales goals?
Those who have invested in Sales Comp technology are 3 times more likely to say it has made a positive contribution to their efforts (either substantially or somewhat) than those who have not.
Key takeaways:
Based on the survey data provided by these 157 CFO's, if you are interested in making a 'positive contribution' to your sales performance management process, investments in Sales Comp technology are a natural consideration well worth investigating.
Financial Analysts tend to be very sharp technologists, but with a strong inclination to using technology to extract the maximum business value from the process & data. Think Power Users (very comfortable with tools like excel, pivot tables, etc.), but still business users (no desire to learn proprietary scripting languages). Be sure any systems being considered to help you accomplish your goals without tying yourself to a proprietary platform that will soon become another mouth to feed. Target solutions geared to the business user.
Sophisticated sales behavior implies sophisticated, elegant sales Performance data analytics & reporting. Be sure any options you are considering provide you with the flexibility to communicate clearly performance of the most sophisticated type.
The Finance function has traditionally, and will increasingly, play a vital role in the oversight and administration of the Sales Performance Management process. Given the focus of this blog article, perhaps you'd have an interest in the observations of Anthony Lo of Software Advise in an interesting article he had authored on Sales Dashboard applications geared towards the SalesForce.com platform. http://blog.softwareadvice.com/articles/crm/five-salesforce-visualization-add-ons-1082212/.