It is important for sales teams to be constantly looking at the market, how it is changing, competitive moves and be prepared to adjust strategy & the rewards as the situation dictates. In a recent blog posting by CSO Insights (http://www.csoinsights.com/), recent research of over 1300 companies suggests that almost 70% of companies review and change their sales comp plans annually while another 13 % will do so on a quarterly or monthly basis. Interestingly, these metric lines up closely with the number of companies that chose to automate the management of sales performance with a system like NetCommissions. While you certainly do not want to tinker with your plans too much, for those who are planning to take the time to sit down mid-year and examine how your comp plans are working thus far, the following three considerations may help keep your plans in line with industry best practice (there are many more than three, but hey, this is a blog and we need to keep it short & sweet).
Alignment
What has changed that may affect the goals of your comp plan and what outcomes you are looking for your plan to reward? Think in terms of competitive developments, new product introductions & product obsolescence. Have any organizational developments and evolution of your sales methodology caused you to reexamine your sales roles? Are you closing enough new business? Are strategic accounts providing you the type of feedback you were expecting?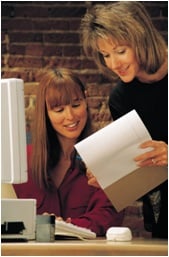 Communication:
Is your sales force capable of easily determining how they are doing mid-year? Do they have access to their plans? If you do decide to make a few mid-year changes, will they be easy to propagate and communicate? Are you providing the sales team with reports that allow them to fully understand the leverage of their plan? Is sales provided with easy access to the transaction level detail that drives their performance?
Simplicity:
Simplicity is a critical need for those who want to see their plans be embraced by the sales organization. One dimension that is critical to focus relates to the number of unique plan measures/components your plans includes.
Sales executives and psychologists (Aside: great managers also make great psychologists) will all tell you that if you ask someone to focus on goal achievement, it is difficult to juggle more than three unique goals and expect them to execute and deliver on those goals. Mid-year is a great time to take a look at attainment distributions for each plan component/role combination in your sales force. An alarm should ring if the performance distribution curve for one or more of the plan measures indicates generalized underachievement across your sales team. What to do? In addition to researching the common culprits of quota & territory design, you could have a situation where the sales force is being asked to do too many things at once and focusing their attention elsewhere due to time & resource constraints (esp. if your plan has more than 3 or 4 plan measures).
It all starts at the top when it comes to leading your sales team to success, few things are as powerful as focus and nothing is as powerful as clarity and focus – Keep is simple!
Finally, make sure to keep touching base with all process owners to ensure what you think is happening is actually happening. Sales Compensation plans are critical feedback mechanisms for your sales team, but one-on-one calls with members of your team provide YOU with critical feedback on their perspective on the mid-year performance of the Sales Performance Process as well. Solicit that feedback and chapion improvements wherever possible.