Over the course of many years in the field of sales compensation, I kept a running list of terms that I came accross so I could learn the language of Sales Compensation and Sales Performance Management (SPM).
The sources of these terms are probably as long as the list itself, various training manuals, numerous trade groups and countless books on the topic spring to the top of mind.
Below is a short excerpt of this running list that I wanted to share with everyone, please feel free to download the entire file and add it to your SPM library.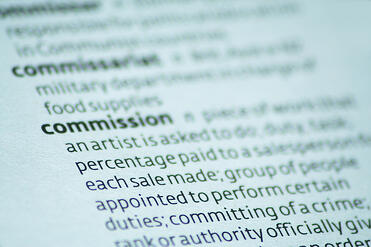 | | |
| --- | --- |
| Best Practices | Best Practices represent proven methods salespeople or sales managers use to achieve a specific objective. The sharing and documentation of best practices is integral to an organization's ability to create lift and raise its own standards of excellence. |
| Bluebird | An unusually large-scale sale. A windfall sale. |
| Bonus | A bonus is an opportunity to earn money for achieving specific results. Bonus opportunities are defined in the plan documentation. A bonus may be expressed as a percentage of base pay or a fixed amount. |
| Bookings | Booking is a sales order, often signed. |
| Cap | The maximum cash compensation an employee can earn in a given time period. |
| Cash Compensation | The sum of all cash payments made to an individual for services during a given year. |
| Claw-back | The act of taking back compensation when the sale has been cancelled, charged back, or unpaid. This is usually done by deducting the amount to recover from future payments. |
| Commission | In sales compensation, this refers to a type of payment or revenue sharing resulting from achieving a sale or attaining a given sales level. Commissions are typically expressed as a percentage of the selling price for the product sold. |
| Commission Accruals | Accruals are the estimation of payment expenses based on earnings. Because of the large amount of money spent on commissions, it is customary for the compensation administrator to calculate accruals prior to actual payment of commissions. |
| Commission Earnings | Commission earnings are determined by the credit amount of the commissionable event times the commission rate. Once a commission is earned, the company must track the expense as a liability even if they don't pay the earnings until a later event. Example: earnings can be calculated at booking but payment doesn't occur until cash receipt. |
| Commission Rate | The commission rate is the rate applied to the volume measure for incentive payment. It can be expressed as percent or dollars. The commission rate is multiplied by the volume measure to calculate commission earned. |
| Compensation Administration | The methodology used by a sales organization to ensure proper payout of a salesperson's commissions, including the process followed for arbitrating conflicts that may rise, as a company's rules of engagement for revenue recognition are applied. |
What terms would make this even more valuable and complete?