Leading Wholesale Distributors are using sales compensation to keep pace with industry changes. Here is a quick summary of why and considerations you should be thinking about as you examine your own information technology & analytics investment priorities.
Provide timely and accurate performance feedback to your organization.
The following Best Practice suggestions focus on leveraging your Sales Performance Management Software to improving the level of communication with Field Sales organizations and transforming what has traditionally been a performance feedback channel into a proactive strategic communication channel.
Utilize a robust Sales Performance Management Suite to ensure the timely and accurate execution of your sales incentive management process.
As frequently as is possible, communicate performance feedback to your front lines sales team in the form of timely and accurate sales commission statements.
If payouts occur monthly but sales data is refreshed weekly, performance reports should be refreshed on a weekly basis as well.
Provide 7×24 secure online access to performance reports that allows field sales to conveniently monitor their progress to key goals without impacting sales productivity.
Include access to both the summary level data from which performance is measured, but also to the deal/transaction level detail that is at the core of each reps performance.
Reporting should be focused, clear and break down their total payouts into constituent plan components.
Provide field sales with a quick and easy to use method for asking questions and soliciting feedback regarding their plans and plan details.
Provide Sales Executives with a means of quickly distributing strategic messages to the whole sales organization through the same vehicle that they use to monitoring their performance and pay.
The NetCommissions multi-media Dashboard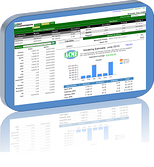 is a unique vehicle that puts this capability right into hands of sales executives who need to clearly communicate market dynamics and changes to sales comp plans to a dispersed sales force in real time.
Question: Would you say your organization embraces some/all/any of these best practices?
Agile, flexible and scalable infrastructure to support market share growth strategy.
At its core, Sales strategy is a direct reflection of every company's competitive strategy and strategy is all about being different. Each sales & marketing department has to answer this question every day; "What do you that differentiates your offering from competitors in the eyes of your customer?" Being different is the foundation of strategy.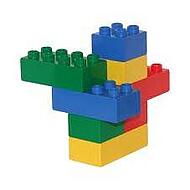 Are the systems supporting your sales strategy built to scale or are they vulnerable to the manual errors, poor reporting (spreadsheets) or overreliance on individual programmers (homegrown IT solutions) ?
Question: Do your current systems embrace this basic understanding and are they able to keep pace with the changes you need, or will need, to make. Does rolling out plan changes require a herculean effort from finance & IT?
Create compensation plans that encourage the activities that drive profitable growth.
As anyone trained in Sales Compensation Plan Design will tell you, corporate strategy is the wellspring from which your sales organizational strategy & design take root. Decision points that go into this design include whether to sell direct or indirect? Vertical or horizontal market focus? Product focus or customer focus? Team or individual? Farmer or hunter? Commission or quota? Service, customer or technology? Some customers will have to do credit assignment with their Sales Commissions Management Solution, others not. Some will base credit on strategic customers while other bases it on products or territories. etc. etc. etc. All these choices define what is unique about your business.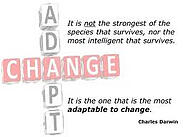 Question: Is your current approach to Sales Commission Management able to morph as these drivers change over time.
Couple action and reward as close in time as possible.
This is a basic lesson from BF Skinners Operand Conditioning work and lies at the root of using sales incentives as a tool to help maintain sales force alignment with corporate goals that may change to keep pace with a shifting competitive environment. Immediacy is one of four basic factors that can alter the effectiveness of reinforcement such as incentive compensation. An example often cited is a situation where someone's license plate is caught by a traffic camera for speeding and they receive a speeding ticket in the mail a week later, this consequence will not be very effective against speeding. But if someone is speeding and is caught in the act by an officer who pulls them over, then their speeding behavior is more likely to be affected. The same is true for sales incentives, the closer the payouts is to the action being rewarded, the stronger the reinforcement.
Question: Are you able to keep your sales team updated on a real time basis or do you force them to wait for weeks after the close of a fiscal period to know where they stand ?