We often come across some research related to sales compensation that we think will be of interest to some of our readers, today is one of those days. We recently came across a survey conducted by The Bridge Group who did a study focused on 'Inside Sales for SaaS'.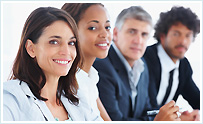 Here's a 'Readers Digest' version of some sales comp focused insights gleaned from this survey which included 197 B2B sales teams;
There is a 50 % split between respondents that have sales forces that are either partially or entirely decentralized vs. those locating their SaaS sales team in the home office.
Almost 70% of these reps are assigned territories based on Geography. An interesting trend is that those SaaS companies that are relying on Marketing (inbound web leads) as the primary driver of their pipeline embrace a 'Round Robin' or 'No Territory' approach.
46% of SaaS sales forces segment their sales teams by 'Hunter' & 'Farmer' roles with 57% of the sales teams transitioning accounts from one team to the other after a deal closes.
As company size grows, so does the likelihood of segmenting their sales force based on role.
From a sales comp perspective:
Average TTC for the respondents of this study is 109K versus a number of 100K in 2010 with an average base/variable mix of 52/48.
What is SaaS quota based on?

47% - ACV (Annual Contract Value)
26% - TCV (Total Contract Value)
20% MRR – Monthly Recurring Revenue

Average Quota on ACV – $670K
Average Quota on MRR (new bookings) – $5,245
In aggregate; 74% of reps are achieving quota.
44% of respondents list Productivity & Performance as Managements top challenge, this is almost twice the nearest other challenge highlighted; forecast accuracy.
For those in the growing field of SaaS solutions, this research is very timely and well worth a reading and I strongly recommend you download the complete study.