Metrics & KPI's are used be managers and analysts throughout your organization to monitor and ensure control of your Sales & Sales Performance Management process. I have found them to be rather simple to understand and critically important to the success of your sales team - that's why it is so important to get it right !
The classifications used below are an outgrowth from my personal experience in sales related TQM and PPI (Practical Process Improvement) efforts at Merck-Millipore. We used them all the time to help manage process improvement efforts in all functions, not just sales. Here they seem to be a great fit as well.
As with any business process the metrics should be tailored to the perspective of the manager assessing the process. Obviously a CEO is interested in a different set of metrics than a sales operations manager.
The term 'Metrics' can mean many things to many people, by breaking down this topic into three smaller pieces, it becomes possible to 'see the forest through the tree's' and fully understand the use of metrics in Sales & Sales Performance Management.
The following three classifications of metrics;
Corporate

Process

Diagnostic
These have made the most sense to me as a tool to help classify how metrics are used to drive improvements to sales, productivity and performance.
It is said that you can't manage what you don't measure. Metrics and KPI's essentially describe what is going to be measured to help manage corporate performance. It is also true that people will do what they get paid to do. Sales Performance Management and sales compensation is the science of tying measurements to rewards to ensure that what gets measured - gets done!
The metrics a company will use is specific to their own set of unique corporate strategies & goals. That said, we have come across some common examples of each kind of metric that will be included below as an illustration of how metrics can fall into the hierarchy described above.
Company Level Metrics – derived directly from the corporate mission, vision & goals and of primary interest to the CXO level executive management.
For example;
Profitable Sales Growth; Metric - corporate revenue, revenue growth

Gross Margin Improvement Metric – corporate GM%, GM% growth

New Market Penetration; Metric - Market share growth by segment

Market Share increase – Metric; Global Market Share, Market share growth
Process Metrics – metrics that measure attainment to the goal and ensure control of the process ands or primary interest to executive management and senior sales leadership such as Divisional presidents, SBU managers, EVP of Sales, CFO, VP of HR.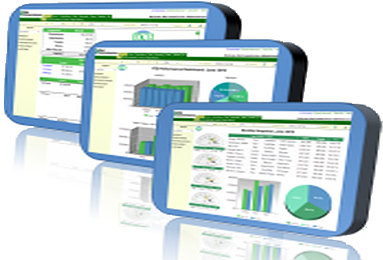 These metrics should mirror the Company level performance metrics to a high degree but should be broken down another level to ensure a causal relationship between the metric and action/behavior the metric is intended to reward. Here measures are more of a Geographical/Divisional/SBU nature.
For example;
Revenue and revenue growth, sales versus forecast, sales verses quota

Sales to the existing customer base, i.e. Renewals,

GM improvement at target strategic accounts

Product specific sales such as New Products, Service, Maintenance, etc.

Performance ranking of regions & reps by plan, region, plan measure, etc.
Diagnostic Metrics – metrics used to for analysis and management of the process, internal to the process that are of primary interest to the VP of Sales Operations, financial controller & sales operations analysts.
This is where the sales compensation professional can sink their teeth into the various elements of the plan to make sure they have full control of this process.
For example;
Attainment Distribution curve; this can be broken down across regions , various plan measures, product lines and/or market segments.

Sales expense (Cost of Sales) to revenue (typically expressed as a percentage).

Cost of sales incentives to revenue (typically expressed as a percentage).

% discount; this can also be broken down across regions, various plan measures, product lines and/or market segments.

Etc.
By breaking down the metrics into these classifications, it is much easier to understand how dashboards for different levels of the sales organization can be designed and deployed correctly.
Check out the following two posts that relate directly to SaaS KPI's: