Over 75% of businesses today rely on an array of homegrown solutions such as spreadsheets, desktop databases and IT developed solutions to automate the process of calculating and reporting on sales compensation. These companies are in the majority and quite often hit many of the same issues over time as the folks that call NetCommissions. We've put together a checklist of the top 10 warning signs that you may be outgrowing your sales comp process. Here are a couple of those top ten;
You have serious concerns about the accuracy and timeliness of your commission checks.
90%+ of corporate spreadsheets have material errors in them. Each error costs between $10K and $100K per month according to PwC and KPMG – Phillip Howard Bloor Research, The Register, 2005
80% of organizations will have data quality issues (Gartner)
Analysts1 estimate that the errors associated with manual off-line sales commissions systems run between 3-8% of total incentive payouts. (Gartner)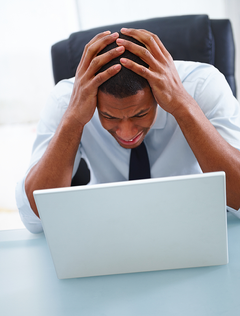 Shadow accounting is the norm, not the exception.
Sales Commissions are notoriously inaccurate. Ask any rep if they double check their commissions check and many will brag about the elegance of the spreadsheet based system (macros and all) they created to validate their sales credits and commission checks. You can bet that the time spent performing this activity (often call 'shadow accounting') takes away from selling time. Who can blame them? The productivity penalty of this situation is enormous. Research indicates that sales rep will spend up to 5% of their time, or one day a month, shadow accounting.
We will be sure to sprinkle in additional bullets from the checklist in the blog over time, but if you want to get the complete list immediately, a link to the complete checklist is provided below;
What did we forget to include ???