Insights gleaned from recent research by NewSigma published as part of their inaugural 2011 Sales Compensation Survey reinforce the need for strong communication strategies if your sales compensation process is going to truly be a catalyst for delivering on aggressive sales growth goals.
Summarizing just a few key insights:
Almost 30 % of the front line sales reps from the 200 organizations surveyed indicated that they did not understand their compensation plan. In addition, 64% of respondents indicated that they invest time checking into the accuracy of their commission payments while 26% do not see the connection between their plan and corporate strategy.
If 64 % of field sales reps do not trust the accuracy of their commission check calculations enough to divert valuable selling time to 'Shadow accounting', it is clear that sales organizations will benefit from direct productivity boosts when implementing Sales Performance and Incentive Compensation Management solutions.
With a staggering 30% of respondents claiming they did not understand their compensation plan, it is no small wonder that many sales leaders struggle to improve the ability of their sales organization to deliver on goals such as the profitable revenue growth.
What to do ?
The following Best Practice suggestions focus on leveraging your Sales Performance Management Software to improving the level of communication with Field Sales organizations and transforming what has traditionally been a performance feedback channel into a proactive strategic communication channel.
Utilize a robust Sales Performance Management Suite to ensure the timely and accurate execution of your sales incentive management process.
As frequently as is possible, communicate performance feedback to your front lines sales team in the form of timely and accurate sales commission statements.
If payouts occur monthly but sales data is refreshed weekly, performance reports should be refreshed on a weekly basis as well.
Provide 7×24 secure online access to performance reports that allows field sales to conveniently monitor their progress to key goals without impacting sales productivity.
Include access to both the summary level data from which performance is measured, but also to the deal/transaction level detail that is at the core of each reps performance.
Reporting should be focused, clear and break down their total payouts into constituent plan components.
Provide field sales with an quick and easy to use method for asking questions and soliciting feedback regarding their plans and plan details.
Provide Sales Executives with a means of quickly distributing strategic messages to the whole sales organization through the same vehicle that they use to monitoring their performance and pay.
The NetCommissions multi-media Dashboard is a unique vehicle that puts this capability right into hands of sales executives who need to clearly communicate market dynamics and changes to sales comp plans to a dispersed sales force in real time.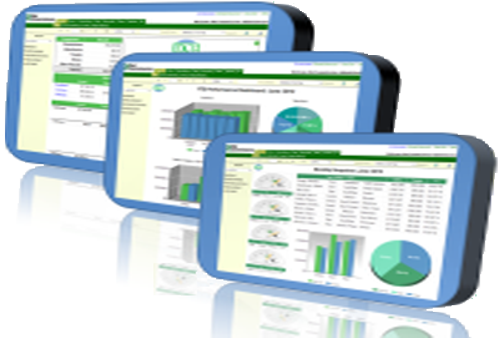 Communication to field sales is a core requirement to keeping your entire sales organization engaged and focused on achieving aggressive sales goals. In today's dynamic marketplace which is characterized by a shifting competitive landscape and increasingly demanding customer requirements, you need the ability to use your sales compensation process as a competitive weapon. Sales Performance and Incentive Management Software that embraces the proactive use of executive communication to each and every field sales executive is the core of doing this successfully.